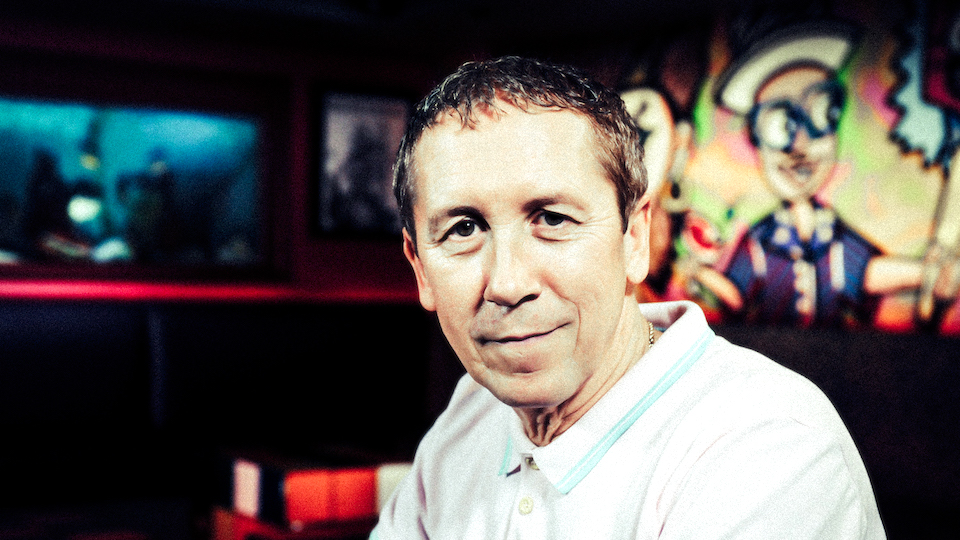 Paul Hardcastle
Twice Grammy nominated and Ivor Novello winner Paul Hardcastle, as part of the duo First Light, came to the attention of Charlie Gillett's Oval label in 1982, First Light paired Paul's songwriting and playing with the vocals of fellow Londoner Derek Green. In an era when British dance music was coming out from under the jazz-funk umbrella and trying some new grooves, Gillett heard the promise in First Light's uninhibited, upbeat approach and released their debut single, a surprising update of America's early 70's anthem 'A Horse With No Name' in June 1982. In November that year came the 'Sixteen Minutes Of First Light" 12 inch single, offering Hardcastle's 'A.M' plus I Don't Care', co-written with Green, and the trusty 'Time Machine'.
That twelve inch became a substantial club success, but Paul's first whiff of pop chart action came in May 83 by which time Gillett had lined up a distribution deal for First Light with London Records and they made it to number 65 nationally with 'Explain The Reasons'. A further chart showing came early in 1984 with 'Wish You Were Here'.
In March 1984 Hardcastle released his first single under his own name and via his own label, Total Control Records, which was a medley of 'Daybreak and A M' with a version of James D-Train Williams seminal dance workout 'Your The One For Me'. Running his own label brought the artist to street level – literally. "The first 3,000 copies of 'Your The One For Me' I took around in my car, saying 'have a listen to this" Hardcastle reminisced in an interview with Record Mirror in 1985. Thwarted by BBC Radio One's refusal to play such new-fangled dance music, the single peaked at number 41. It was followed onto the national charts by 'Guilty', a number 55 that summer.
Hardcastle's name was now a byword for quality among the British soul scene. He released the hypnotic instrumental 'Rainforest' for the Bluebird label, and despite cleaning up as usual on the nation's dance floor's the single charted again at 41. But Paul's luck was about to change.
As the year ended Hardcastle released his first material for Chrysalis Records emerging Cooltempo label. 'Eat Your Heart Out', with vocals by fellow traveller Kevin Henry but across the Atlantic something was stirring. 'Rainforest' had been snapped up by Profile Records, who worked the record to urban radio and were rewarded with a New Year number 4 mega hit on the Billboard Hot 100. A further top 40 R' n' B single with 'King Tut' followed – and this was just the beginning of a breathtaking year.
For Paul's next release on Cooltempo, he decided to try a different approach. Staying true to the dance genre that had got him this far, he perfected a dramatic, arresting semi-instrumental composition based on something he'd heard about the average age of combat soldiers in the Vietnam war. The production values of the resulting track have given '19' a place in the all-time dance music winners enclosure.
By the time it became commercially available at the end of April 1985, the buzz about 19 was deafening and after entering the British chart at number 4, one week later it went to number 1. '19' spent five weeks at the summit, was the fastest selling single of 1985 in the UK and went on to become an international sensation getting to number 1 in 13 countries and selling over 8 million copies.
After '19' had completed a 16 week tenure on the charts Hardcastle had several other chart singles with Chrysalis before his time with them ended, but one more Top 20 success was to become part of the lives of millions of TV viewers. Late in 1986 he released 'The Wizard' granted immortality as the theme for Top Of The Pops for the next nine years.
Moving in a new direction Paul decided to take the smooth sound of his Rainforest days and mix it with a Kenny G feel to create the Jazzmasters who began to dominate the Smooth Jazz charts in America with number one hits from each of his albums. Since then he has topped the Smooth AC chart in the US 11 times, and in 2010 won Billboards best international Musician category
Over the years Paul has also been very active on the dance music scene and, amongst those artists that he has remixed are 5 Star, Luther Vandros Change, Barry white, Ian Dury and the Blockheads, Phil Lynott, Thin Lizzy, D Train, George Mcrae, Daniel Boone, Hiroshima, Direct Drive, The Deff Boyz, LFO and Julian Jonah. Also this summer Pacha Ibiza will release 'Beats of the Beach' an album recorded and mixed by Paul.
Most recently Paul has realised one of his dreams, by releasing the much anticipated collaboration 'Rainforest / What's Going On'. No easy feat, the negotiations to use the late Marvin Gaye's vocals took Hardcastle almost a year. But, perhaps due to the message in both '19' and 'What's Going On', and their comment on the effect of war, which is still so prevalent today, Marvin Gaye's family finally granted their blessing. The single, which was released early last summer, was on the A list at Smooth Radio UK for 15 weeks and made the top 5 on Billboard's Jazz charts.
See More