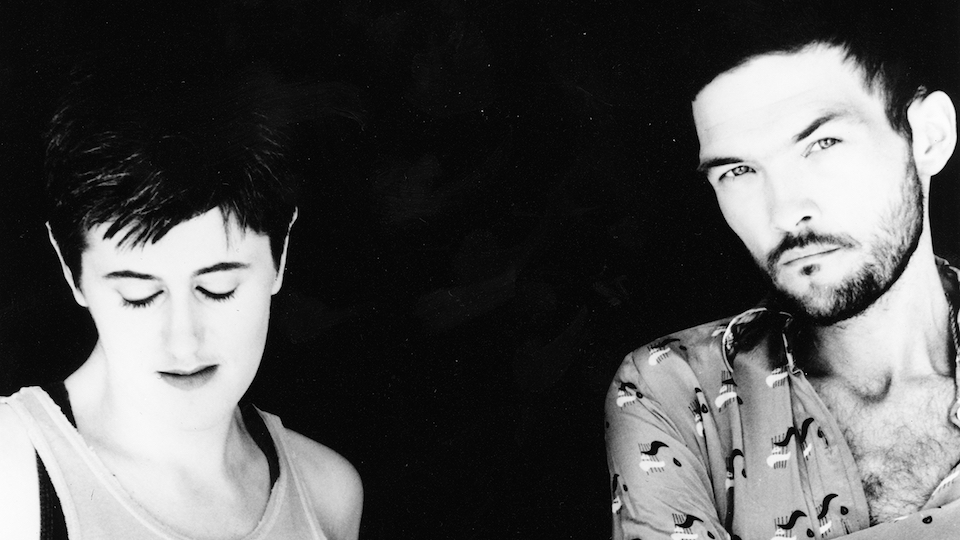 Everything But The Girl
Everything But The Girl was formed in 1982 by singer-songwriter-musicians Tracey Thorn and Ben Watt after the pair met as students, aged 19, at Hull University in October 1981. Both were already signed to the London independent label Cherry Red – Tracey with her lo-fi minimal girl group, Marine Girls, formed while still at school; Ben as a young guitarist and singer-songwriter
Intended as a one-off collaboration, their 1982 debut single was a stark and stripped-back cover version of Cole Porter's Night and Day. Tracey's unflashy autumnal voice over Ben's sparse jazz-folk chords stuck out in a year of punk-funk, and the release spent thirty weeks on the UK Independent Singles Chart, peaking at No 6.
The duo's name was taken from the slogan on the front of Turner's furniture shop in Hull.
After respective Top 10 UK Independent Album Chart solo albums, the pair – now a couple both privately and professionally – recorded their debut album, Eden with producer Robin Millar in September 1983. Signalling their move from an independent to a major label, Eden was released in May 1984 on the newly-formed Blanco Y Negro through Warner, and spawned a UK Top 40 hit – Each and Every One – before going on to sell over 500,000 copies around the world.
The next three albums charted different and idiosyncratic paths. The folk-jazz of Eden was replaced by the politicised guitar-pop of Love Not Money (1985). 1986 saw the ambitious wall-of-sound of Baby, The Stars Shine Bright – scored for orchestra by Ben, recorded at Abbey Road with Mike Hedges, and featuring the radio hit Come On Home – before 1988 brought the more introspective self-produced drum-machine-pop of Idlewild. All three went gold in the UK, selling over 100,000 copies.
Pressed by the record company for another chart hit, the duo recorded a cover of Danny Whitten's I Don't Want To Talk About It in the summer of 1988. It peaked at number 3 on the UK Top 40 and was later included on new editions of Idlewild.
In search of American success, in 1989 Ben and Tracey travelled to Los Angeles and spent six weeks recording the 1990 album The Language Of Life with producer Tommy Lipuma. Featuring the cream of West Coast session musicians and a guest appearance from jazz legend Stan Getz, the album spawned their first serious US hit as Driving dominated adult radio playlists.
It was a mixed blessing. The Language of Life may have become the duo's second half-million-selling album, but it divided fans at home, and pushed the pair further from their independent roots. The follow-up, 1991's self-produced Worldwide met with a mixed response.
Returning to basics, the duo delivered 1992's stripped-back Covers EP featuring Love Is Strange. A hit in the UK (UK Top 40, No. 13) it was expanded into a US album, Acoustic, but on the verge of a tour to promote it, Ben was dramatically admitted to a London hospital with a life-threatening illness. Diagnosed with a rare vasculitic auto-immune disease and lucky to survive, he underwent several life-saving operations and spent nine weeks in and out of intensive care over the summer of 1992.
Shell-shocked but unbowed, the pair returned to work in 1993 with two 4-track EPs co-produced with New York veteran Phil Ramone that included I Didn't Know I Was Looking For Love, later a UK Top 10 hit for Karen Ramirez.
1994 saw the release of Amplified Heart. Part produced with electronic producer John Coxon, the album's ardent folk-soul includes the duo's biggest hit, Missing. The track was remixed several times before a house mix by New York DJ-producer Todd Terry unexpectedly made the leap from heavy underground club play to global overground radio success. It went on to sell over three million copies, peaking at number 2 on the US Hot 100, number 3 on the UK Top 40 and number 1 on the Canadian, German and Italian singles charts. It reached the top ten in a host of other countries and was the first ever single to spend an uninterrupted year on the US Hot 100. Amplified Heart became Everything But The Girl's first US gold album, and a million-seller worldwide. Missing was nominated for Best Single at the 1995 UK BRIT awards.
Missing was a slow-burn success. Midway through its remarkable eighteen-month rise, Warner unexpectedly got cold feet and ended the duo's contract. Even Tracey's acclaimed collaboration with Bristol collective Massive Attack on their second album Protection (1994) was not enough to persuade Warner to change their mind.
Out of contract and buoyed by a new-found musical direction, Ben and Tracey went on to deliver the largely self-produced Walking Wounded (1996), nine torch songs brimming with sounds and grooves from the mid 90s electronic scene. The album delivered four UK Top 40 hits – Walking Wounded, Wrong, Single, Before Today – and gave the band a new audience and a new home outside North America on Virgin Records. To date it has sold over 1.3 million copies.
1999's half-a-million-selling album Temperamental followed a similar template, but the birth of the pair's twin girls in 1998 had signalled a fork in the road. After final festival appearances in 2000, and eighteen years of near-continuous work, the duo decided to quit on a high. Tracey chose to focus on family life away from the spotlight. Ben moved into production and developed a lateral career as a DJ and remixer.
Tracey restarted her solo career as a singer and writer in 2007. Ben remained on the electronic scene as a producer and label boss of his own award-winning record label Buzzin' Fly until 2014 when he too returned to his solo roots as a singer-songwriter. The pair currently have no plans to record or tour as Everything But The Girl.
See More