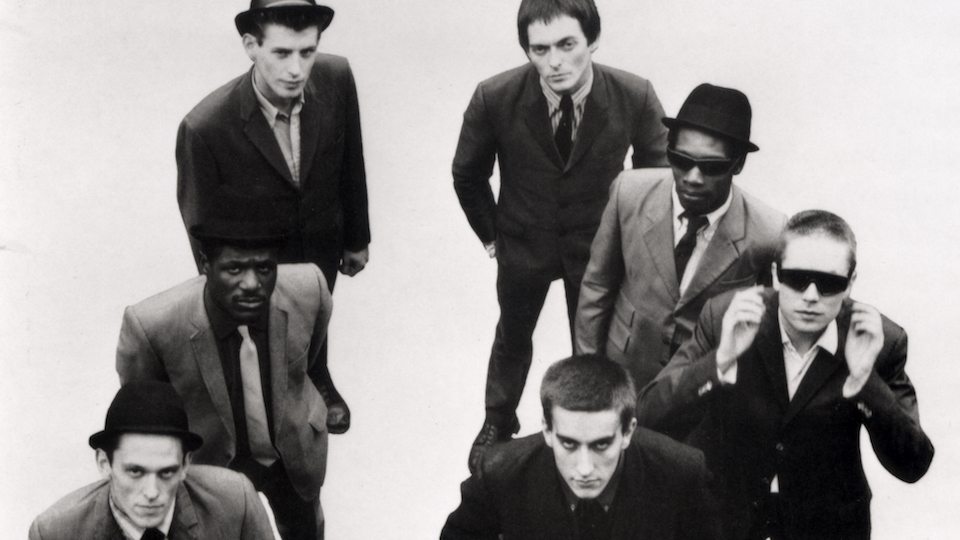 The Specials
The Specials, true innovators in their field, began the British ska revival, combining the highly danceable ska and rocksteady beat with punk's energy and attitude, whilst taking on a more focused and informed political and social stance than their predecessors and peers.
Originally formed in Coventry in 1977 as the Coventry Automatics and later the Special A.K.A. by Jerry Dammers (songwriter and keyboardist), Terry Hall (vocals), Lynval Golding (guitar and vocals), Neville Staples (vocals and percussion), Roddy Radiation (guitar), Sir Horace Gentleman (bass), and John Bradbury (drums). Initially an opening slot for the Clash stirred up interest with the major labels, but Dammers opted to start his own 2-Tone label, named for its multiracial agenda and after the two-tone tonic suits favoured by the like-minded mods of the 1960s. The Dammers-designed logos, based in pop art with black and white checks, gave the label an instantly identifiable look. Dammers' eye for detail and authenticity also led to the band adopting period rude-boy outfits (porkpie hats, tonic and mohair suits, and loafers).
The Specials debuted with the 'Gangsters' single, which reached the UK Top 10 in 1979. Soon after, hordes of bands and fans followed in the same tradition and the movement reached full swing. Over the next several months, 2-Tone enjoyed hits by similar-sounding bands such as Madness, the (English) Beat, and the Selecter. Late in 1979, the band released its landmark debut album, The Specials, produced by Elvis Costello. They followed with several 2-Tone package tours and a live EP, 'Too Much Too Young'. The title track, a pro-contraception song, was banned by the BBC but reached the No.1 spot in the UK. 1980 saw two further Top 10 hits with 'Rat Race'& 'Stereotype'.
The Specials released their follow up album, More Specials, with a new neo-lounge persona, bookended by nostalgia nugget, 'Enjoy Yourself (It's Later Than You Think)'. The group's defining moment came during the long hot summer of 1981, courtesy of the eerily evocative 'Ghost Town', issued amid race-related unemployment riots in Brixton and Liverpool. The song spent a total of ten weeks in the UK Top 40 and three at No.1. By the end of the year the song had won over critics to be named "Single of the Year" in MelodyMaker, NME andSounds.
See More